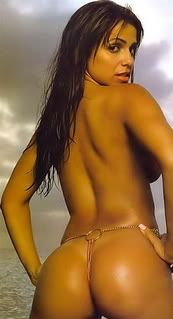 ALWAYS WELCOME !
There's a popular saying online: if you want to make mad money you just need to remember three words: content is king.
To which I respond, not all content is created equal. A site that tells you how to find a hot girlfriend is always welcome. Another made for adsense splog is not.
The thing is, most content sites aren't worth a second visit. There are exceptions of course. One of them is called Lorelle on WordPress.
You won't find any sexy pics on Lorelle's site. Pity that. But she has written interesting articles on SEO, and integrating keywords into your posts. What are keywords? Simply put they are words you use to identify and tag your site.
If your site's mostly smug satire like this one, you might work these synonyms into your postings: fake news, irony, parody, lampoon, sick humor, alternative, etc. You'll see this done on many successful blogs. The idea is to use your keywords over and over as if you're a petulant child demanding a duro.
Using keywords this way can get you traffic, and a pile of cash. Some believe it's the most important part of SEO. That all may be true. But along with another popular trend, content theft, I think it sucks.
Keyword rich writing is a bore. Think of it this way, you're in a pub, and every night a stranger grabs your arm, and hacks up a familiar bit of gossip, only he uses slightly different words and phrases. You'd chew your arm off to get away from him.
That is, unless he was buying the drinks. And there's the catch. Before we head for the door we need to ask: is this drunken bitch telling me anything that will make me rich? Get me laid? Or make my penis harder?
A man might be an illiterate bore, but if he can tell me how to get washboard abs, regrow my hair, and add three inches to my manhood, I'll listen.
Sometimes it's just hard to tell. Often SEO-friendly keyword rich sites have decent information. But the writing's shite. A solid piece of writing is crisp, concise. First thing an editor tells you is to cut anything that isn't necessary. Keywords are not necessary.
People ask me over at Panama After Hours: Cojito, how can I do what you do? I tell them don't try. I am not a successful blogger. Nor am I a successful writer. I'm probably not even a successful human.
While my content is always original, it's never keyword rich. Hell, I have no idea what my keywords should be. I don't want you to think I don't want to make money. I do. But I write because I like reading, writing, learning, exchanging ideas, and making people laugh.
I live in a country (Panama) where there are no libraries, and the natives think books are something you use to kill lizards. My writings then are my screams from the tropics.
Don't be like Cojito. If you want to make the big bucks you just need to remember two things: steal big, and until Google figures out how to reward good writing and originality, be like your favorite SEO guru, and write keyword rich content.
On the net – Lorelle on WordPress
Flicker hotness – Courtesy of Tawanball