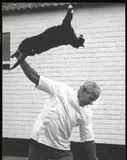 Aries – A negative influence from the moon is affecting your ruling planet Mars. This will leave you feeling angry with someone close to you. Killing their cat will teach them a valuable lesson.
Taurus – Stock up on toilet paper. An angry squabble between your ruling planet Mars and the moon will leave you unable to control your excretory functions.
Gemini – The movement of the planets has created a number of challenging aspects in your life. This could make you feel indecisive in the bedroom. Don't sweat it. Your young wife's getting all she can handle from her black boss at work.
Cancer – You will need a lot of emotional support today. Your ruling planet is the moon, and it's experiencing a very challenging relationship with a number of other planets right now. This would be a good time to start cutting yourself again.
Leo – The feeling of being pulled in all directions will dominate this morning, but should pass by this afternoon when you begin upping your dose of Haloperidol.
Virgo – The sun, Pluto, and the neighborhood rapist will be making themselves felt in your life today.
Libra – Someone will catch your fancy at the pub. But your friends will have their doubts. Go for it. Hunchbacks need lovin' too.
Scorpio – You may find yourself resenting a month old infant who doesn't seem to understand you. If you really want to be heard shake the whelp violently.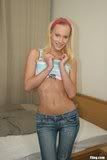 Sagittarius – You'll feel sluggish today, and have difficulty getting started. Remember, this is why the good lord blessed you with a whoring sister who deals crack.
Capricorn – There is a strong possibility your secret will be revealed during a PTA meeting today. Those pics of you getting gang banged at last years Christmas party are all over the Internet. Even the paperboy knows you're a whore.
Aquarius – The moon is currently in your seventh house, which is the house of marriage and relationships. This will create a potential for feelings of disillusionment with your lover. Time to really take your whoring up a notch.
Pisces – It's possible that you'll be feeling neglected today, which could lead to frustration and tension. A selfless gesture from you, like volunteering to put down puppies at the kennel, will melt away all those negative feelings.