… and get up with fleas. – 60's proverb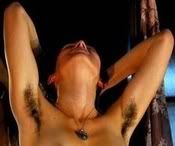 David of Hippie Goddess writes: "Each woman that we photograph brings her own surprises to a shoot and I continually find myself in awe of the inspiration … "
Contrary to what ol' Dave would have you believe, there really isn't all that much inspiration at Hippie Goddess. Sure, these hippie goddesses are attractive, in a Kodiak bear meets Angelina Jolie kind of way. But their naked flailing brings to mind a bad jazzercise class.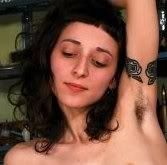 You know, I dated a hippie chick back in the day. She kept going on about how eating meat was somehow bad for the planet, and then she smoked up all my Thai stick. It was grim.
Try dating a Latina. They're way better. My current girlfriend shaved her pussy before our first date. She won't go near my stash. And she'd strangle a cow if I told her I was feeling a bit peckish.
Vote for us at Humor-Blogs.com
On the net – Hippie Goddess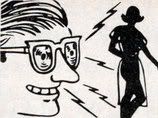 When I was a wee lad I sent away for X-ray Specs, the kind of glasses popular with gullible pre-pubescent boys. I'd found the ad in the back of comic book, and I was desperate enough to think they'd work.
After all, we'd split the atom and put a man on the Moon. Surely developing a pair of $1 glasses to peer through women's clothing was not beyond our grasp. I remember how excited I was when they arrived. How I made sure not to look at my mom as I ran out into the street. Read the rest of this entry »