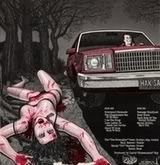 You may be a sex criminal, or a murdering bastard, but the last thing you want is to bring shame on your family. It's one thing to expose your genitals, or eat human flesh, quite another to dress like a hippie.
Good news. No more waiting for the fall collection to find out what fashionable perverts should be wearing this year. Just follow these video tips and you'll be molesting in style. Read the rest of this entry »
Just because you're down there with all the cockroaches, baby gravy, and used tissues, that doesn't mean you can get away with unladylike behavior. Our staff of seasoned sluts has put together the 20 most important rules of proper glory hole etiquette.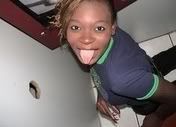 1. Bring a clean towel to wipe off genitals after use.
2. Share lube.
3. Return sex toys to their proper place.
4. It's considered impolite to talk with your mouth full of wang. (It's also bad form to tell Mrs Wang what you've been doing with Mr Wang.)
5. Not matter what you've gleaned from TV infomercials, fellatio is hard work. Stay hydrated. But do not leave your Gatorade bottle laying around. Take it with you as you move from booth to booth.
6. Turn cell phones off. Read the rest of this entry »