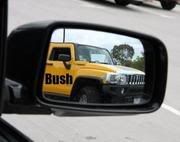 AP – "Lagging sales of trucks and larger cars have caught General Motors by surprise."
The news has been grim of late: GM asleep at the wheel, American corporations lured away like cheap whores, the dollar down on it's knees, ass in the air, Americans reeling from the hellish drain of high fuel prices, and there's nary a hybrid on the lot.
If only someone had seen this coming. There are whispers Barack Obama and his followers will slaughter a Hummer with the name "Bush" painted on its side, then dip their fists in motor oil and scream "death to Republicans." It doesn't matter if this is just the idle talk of stoned liberals. People say Barack Obama's Muslim and black. So he's surely capable of something like this. Read the rest of this entry »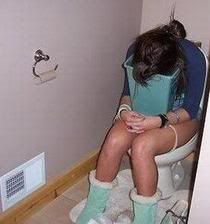 Sure, I know what you must be thinking, how does a man like me score a hot girlfriend like this?
She is hot isn't she? But she's not really my girlfriend. She's just some chica I picked-up at a party. The other girls were calling her Sidosa – whatever that means.
I haven't heard anything from her since I snapped this picture. I sure hope she's OK. Maybe I should go in there and see what's up.
I don't know, Latinas are so hard to read. I'd hate to bother her and foul the mood. She promised to let me videotape her having sex.
She's probably just washing the vomit out of her sweater and re-applying lipstick. You know how anal these Latinas are about their hygiene. And they get so freakin' testy when they think they're being rushed.
Not that any of it matters. I popped 2 Viagra, and I plan of doing her from behind. Tonight she could look like a burro and I wouldn't care.
Anyone know how long I'm supposed to wait to sex up a girl after she vomits? Is it one hour? Or two? I'd hate for the poor dear to cramp up.
I swear, it sounded like she was giving birth to a walrus in there. I hope she's not too tired from all the retching and crying to stay awake. I hate it when they just lay there slobbering with their eyes shut.
Munich 10/31 – BREAKING NEWS!
Kristina Dimitrova of Bulgaria narrowly backed down 42 finalists from 26 different countries today to win 10,000 euros, a prestigious modeling contract, and the title of "World's Most Beautiful Bottom."
Like the Olympic games, this is a contest steeped in tradition. And several keen observers were surprised at this year's outcome.
While Bulgaria regularly dominates the world of weightlifting, it's not really known for ass. Indeed, most connoisseurs will tell you Bulgarian butt is more of an acquired taste, like French ass, which is often hairy and smells of mime.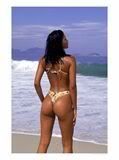 For decades Brazil has been home to the some of the finest asses in the world. And many feel they should have won again.
But the Brazilian contender, Alita Santiago from Rio, was tossed out of the contest when a routine cavity search revealed a large plantain.
Experts say the practice of "stuffing" originated in Russia. It's common knowledge that flat-assed Russian women will use SMOKED RYBETS to enhance their pasty bottoms. The effect is similar to corking a bat in baseball.
In a freewheeling interview with Daily Distractions, Ms Santiago claimed she had no idea there was a plantain up her bum. She thought it was a dietary supplement that had been recommended by her coach.
America fielded a pair of strong contenders this year. Hailing from Alabama, Tiffany and her hot step-sister Brittany dominated the talent part of the competition. The fleshy ladies put-on a scorching lesbian routine that had every male in the audience reaching for the Vaseline.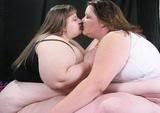 Ah, but it was not to be for the plucky duo, who told Daily Distractions they dearly wanted a win to bolster America's sagging image around the world.
Always the fluff girls, never the stars, the Americans will have to be satisfied with their consolation prize, "World's Biggest Asses," and a lifetime supply of Honey Dew Doughnuts.
On the net – China View Awesome Asses (video)